About the International MOMS Club
MOMS Offering Moms Support
Our parent organization, the International MOMS Club, is a non-profit organization run by volunteers and promotes the idea that stay-at-home-moms are worth their weight in gold for dedicating themselves to raising the next generation and also giving back to the community in big and small ways.
The MOMS Club began in 1983 when Mary, an at-home mother in California, decided she was tired of being alone at home. She wanted to meet other at-home mothers and she wanted to find other at-home children for her children to play with. When she discovered there were no other organizations that met during the day and allowed her to come with her baby and preschooler, she decided to start a brand new organization just for at-home mothers, and the MOMS Club was born.
The chapter she started was so successful, she knew mothers in other areas must be needing the MOMS Club, too. Today, volunteers are helping mothers in over 1500 chapters with more than 75,000 members across the United States. We also have International chapters starting, too.
Our Oakland Chapter of the MOMS Club is run by volunteers as well, and we are always looking for new members who want to get involved!
The Oakland Chapter welcomes all moms, regardless of working-status, culture, religious orientation, race, background, etc. We'd love to have you in our chapter!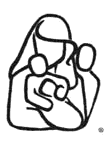 E-mail the International MOMS Club
Visit the International MOMS Club Website